Today we woke up to snow on the ground. Friday, you are not off to a good start. However, the day is looking up. After weeks of being sick, we are finally getting back to The Y today. The kids and I have to head into work for a couple hours this afternoon, but after work they are having a sleepover at their Aunt Lynn's house, and Robbie and I get to go out with some friends. Bring on date night. Today definitely has promise. And now for some Friday favorites.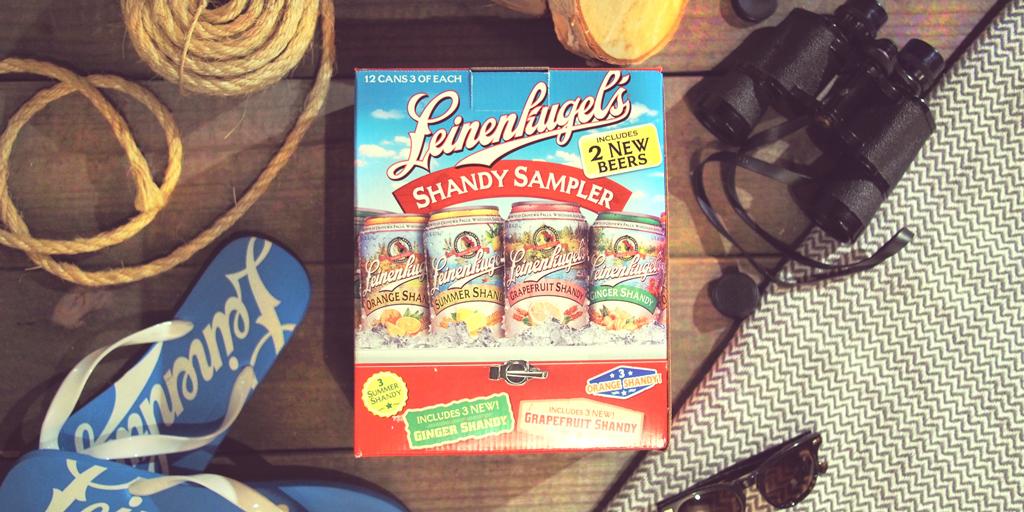 One - I have less than a week to consume all the alcohol I need to hold me over for nine months. So before we start our injections, I'm on team booze it up. I definitely plan to have a martini or two tonight with dinner. I picked up the new Leinenkugel Shandy sampler pack last week, and it was so good that I picked up another one yesterday. The grapefruit shandy is my new favorite, I really hope they bring it out as a six pack on it's own. I also tried the blackberry tart ale from Blue Moon, and I was less than happy with it. You win some you lose some
Two - I used to drink Celestial Seasonings decaf mint green tea all of the time. Then it started disappearing off of shelves, and I couldn't find it anywhere. I was so happy to see it one day while in Kroger. I bought a few boxes and have been drinking it every morning. It almost makes me not miss coffee. Almost. Harrison has decided he likes warm tea, so he's been hitting me up for sips once it cools down.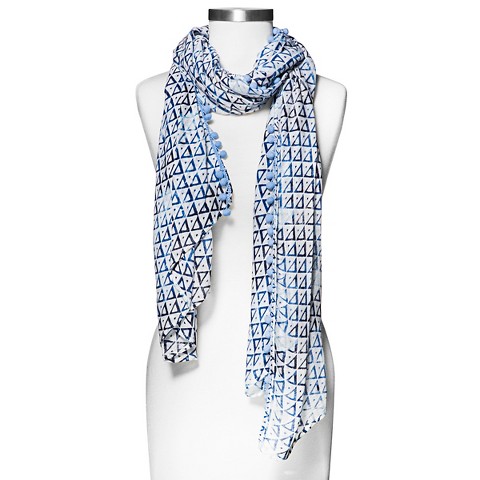 Three - While on a Target trip for batteries, we happened to walk past the scarves and had to stop. I saw the
cutest scarf
with pom pom trim. It was blue, so of course it needed to enter my wardrobe. Even better than finding an adorable scarf? This week Target has a mobile coupon for $5 off a $25 apparel, shoes, or accessories purchase. Score!
Four - I have been on the hunt for some new sandals with good arch support. I cam across these
Sanuks
yesterday, and I love that they have a built in arch support. I wish that they came in prints like the yoga sling does, but I still think the charcoal will make a good addition to my summer wardrobe.
Five - Jumping dogs + concrete floors = a phone disaster. Every time I take my case off of my phone, a dog winds up jumping on me at work and down goes my phone. I cracked my iPhone 5s screen two weeks after I got it thanks to a handsy chocolate lab. Thankfully it was only a small crack, but I haven't gone without a case since. Speck makes the best cases. I have used them for a couple years now, but they've always been a solid color case with an accent color trim. When I saw this floral
case
, I was all over it. It's functional and keeps my phone safe from all of my bouncy four legged friends. While I still lust for the cute Kate Spade covers that would crack in 2.5 seconds, this is pretty enough I won't be tempted to buy one anytime soon.
Linking up with