Somehow I managed a new post every day this week. How does that happen? We have nothing planned this weekend which sounds pretty glorious. I think there will be a lot of PJ wearing going on in this house. Now let's jump into some Friday favorites.
One
- Meet Alexa! After watching the video last year, I requested an invitation to receive an Amazon Echo. When I got the invitation I immediately ordered. Prime members get it for $99 so I figured it was worth a go. My expected ship date kept getting pushed back and I thought it was going to be spring before we got it. Amazon even gave me a $10 credit because my date kept getting pushed back. Then the day after the credit hit my account, I got a shipping notification. Score!! We've had it a week and love it so far. I don't love that it's call name is Alexa, but oh well. We use it mostly for music, but it has also helped me answer a few questions. Like how far is it from San Francisco to Disney Land. H and B have started asking for me to turn on music all the time, and I love that I don't always have to search out my phone to do it.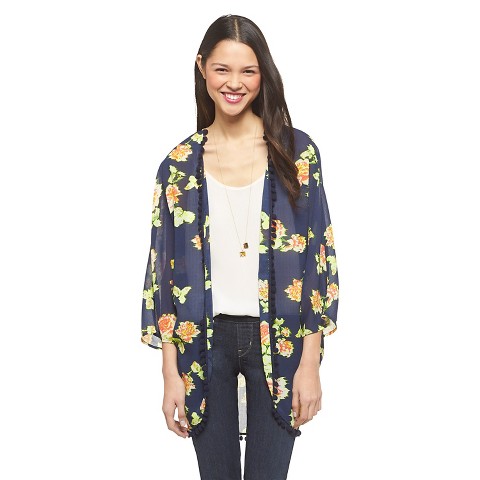 Two
- During a single trip to Target I walked past this
kimono
4 times, thank you toddler potty breaks, before I finally convinced myself to grab it. I saw it and immediately though swimsuit cover up. I'm sure I'll wear it with jeans and a tank a few time before it goes pool side, but it will definitely be going pool, and probably lake side.
Three
- Plantar faciitis sucks. Like big time. I can't wear flip flops. Most ballet flats are out of the picture. I thought I was doing ok with my riding boots and Hunters all winter, but nope. The small heel on those isn't enough either. So my options are: 1. Give up all the shoes I love and only wear running shoes 2. Deal with heel pain all the time 3. Find a good insert to help with cushioning and arch support.
Since I'm not too hot on idea 1 or 2, I decided it was time to give 3 a go. I did the fancy Dr. Scholl's map your foot machine and it recommended a $50 insert. I grabbed the one it recommended and decided to browse the less expensive options too. Dr. Scholl's makes an
insert
designed specifically for PF and it's only $10, so I grabbed it too. I tried out the less expensive one first, and it's fabulous. If you have problems with PF, I highly recommend this little insert.
Since I can't wear an insert with sandals, I am taking recommendations on sandals with good arch support.
Four
- Who knows about
Panera Rapid Pick Up
? Order online, pay online, and it's ready in 15 minutes or at a time you specify. So perfect for a busy day. 20 seconds in and out the door. Unless of course one of your kids decides they have to use the bathroom RIGHT NOW!
Five
- Did you know you can burn a neck wrap in under two minutes in the microwave? Yeah, me neither, until I did. I use my aromatherapy neck wrap pretty often. Anytime I feel tension in my neck like I have a headache coming on, I warm it up and put it on. If usually helps a headache stop from progressing into a migraine. A big life saver. So after I destroyed the one I had, I was on the search for a new one. I saw
this one
on Amazon and loved that it covers your shoulders and neck. I read some reviews, and decided to give it a go. I used it for the first time yesterday, and am a huge fan. It doesn't hold the heat as long as my old one, and it takes a long time to fully heat it, but it feels so good when you put it on. And the smell is much more mild than the last one I had. Robbie will actually sit in the same room as me now when I use it.
And because no post is complete without a picture of these two. I love them in their footie jams! There is nothing like a little Mickey to start your morning.
Linking up with